Real-Time Support to keep you operating at full speed
A Single Point-of-Contact for all your IT Assistance
Instant Remote Support
We are just a click away from resolving your difficulties. DenPro Help Desk is available for real-time support of your hardware and software.  Our staff have working knowledge-bases to guide you through any technology based dilemma.
Employee Setup / Exit Services
Save the time and headache of onboarding new hires.  DenPro also ensures all employee exits are secure and your systems adjusted accordingly.
Your go-to IT department.
Save costs by outsourcing your IT needs to DenPro for quick and  responsive solutions, monitoring, and consultations to keep your business future- proof and running at full speed.
Document Policy & Procedure
DenPro creates detailed documents for support and operations of internal procedures.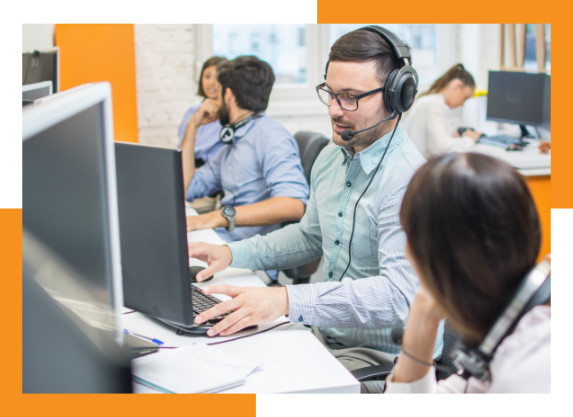 Help Desk Service
Employee Setup / Exit Services
Full-time onsite IT options
Emergency Services
Want or need a full time, onsite IT department?
We can do that with our technician augmentation program. The worry-free way to have an in-house IT department. One of our highly trained experts will be provided to your location. In addition to onsite personnel, your company gets access to a team that will take care of all your IT needs.
DENPRO's Proven 3-Step Onboarding Process
Using a comprehensive onboarding process, we review your unique challenges and create a custom roadmap for success. This 3 step process allows us to learn about your organization and design custom results-oriented solutions
Custom Solutions for a Complicated World
Since 2006, DenPro has been providing the best quality IT support as both an alternative and a supplement to in-house IT. DENPRO has carried on with that goal of delivering expert, dedicated support services ever since.
Today, DENPRO has grown into a company comprised of knowledgeable IT professionals that currently service and support 30+ clients in DC, VA, and MD, totaling roughly 3000+ employees, across 50+ sites.
DENPRO employs skilled, knowledgeable, and qualified IT professionals to service our clients' needs. Find out what we can do for your business.
Let's Discuss Your Client Support Needs Today
Complete the form and we'll reach out to you